Critical Investigation Trip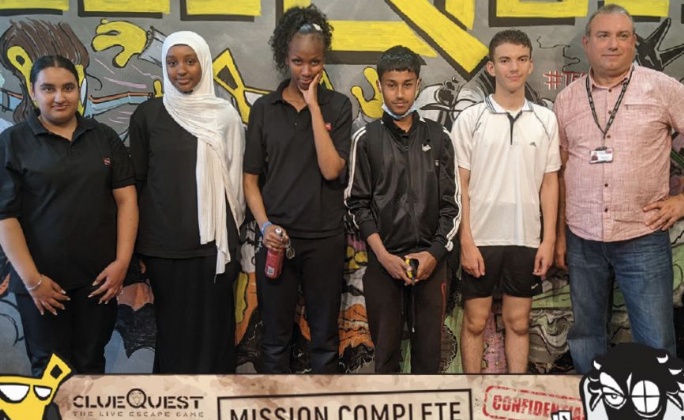 De Salis continue the growing tradition of the Year 11 Critical Investigation Trip
On Friday 22nd July, the Humanities Department were thrilled to continue the growing tradition of the Year 11 Critical Investigation Trip. This enrichment activity involved taking students to an escape room to apply their teamwork, problem solving and investigative deduction skills. The students played the Plan 52 game which consolidated topics of profiling, coding, geographical policing and numeracy.
Congratulations to team B who finished in an impressive 58 minutes and 43 seconds with team D in a close second at 60 minutes 30 seconds! It was a joy to see the pleasant competitiveness of both students and staff.
Throughout the rest of the day, students also had the chance to explore other sites in the Kings Cross area including the Central Saint Martin's Gallery where they picked up some additional case studies for Unit 1. It was a pleasure to see them interacting with their environment and making seamless links to the curriculum by observing the contrast between news-reported and commercialised London.
Students not only enjoyed the thrilling activities, but also gained an appreciation for teamwork, exploration and being inquisitive about their own city. They are already excited for the next trip and future endeavours to come at De Salis.